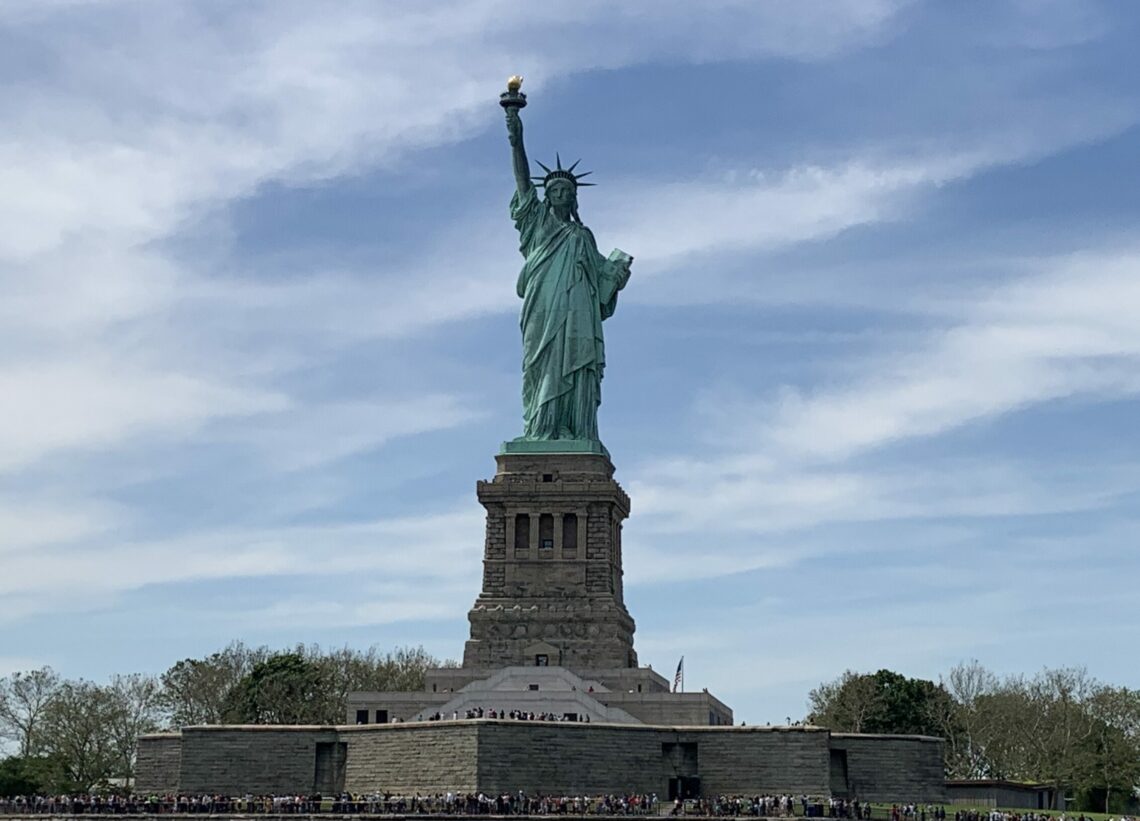 Traveling to the US for the First time !
First time to the United States of America
I have always traveled abroad with my family and my family friends. This time it was just the three of us; my parents and I. We decided to plan our trip to the USA. My dad was going to retire from his Government job. Since the US trip was on my mind for many years, I had started researching about it. Getting the US Visa was the most important aspect of this trip, about which I will be explaining in my blogs.
For instance, I had already visited the most famous cities – London, Paris. Now, my next major dream destination was the New York City. I had already started imagining my boarding pass in my hands along with my passport. I also bought a customized passport cover on Amazon. 
I was fascinated by the United States of America and its beauty. However, my dad wasn't as excited about the US as much as he was excited about our European trips. He always felt that Europe was more scenic and beautiful than the US. But I promised him that his perspective will change after traveling to the US. And as it turns out, I succeeded. 
Okay then….Let me get straight to the US trip and the itinerary I followed...
We wanted to do justice to every city or place we visit and did not want to rush at all, hence we decided to only do the eastern coast of the USA. USA has many states and every state needs plenty of days to explore in depth. 
I knew that the first place I would want to visit and keep my feet on would be none other than NEW YORK CITY. 
If you are traveling to the NYC, there a few things to know before planning your trip.
Taking a Flight From Mumbai To New York City(JFK) for the First time!
Initially, we had booked our air tickets from Jet Airways but as the company was shut down, we had to book the tickets again. Fortunately, we booked with our favorite airline – Emirates  I am a big fan of Emirates. I think their service is superb and also comes with ample of leg space. Besides, we got to travel in the grand Airbus till Dubai city. Moreover, getting a window seat when you travel in such a huge flight is simply amazing. 
We reached Dubai and had a layover of around two and a half hours before we could get on the dream flight to New York City.                                                                      
The Longest Journey of my Life!
It was a 14-hour flight from Dubai to New York City. Dad and I being impatient individuals, were worried about how we would spend so much time. One of the longest flights of our lives. We used to watch movies, eat, sleep and repeat. Hence they felt like the shortest 14 hours ever. 
Thank God, they seemed short. Moreover, I found it amazing to get rest after many days of working for long hours and relish the time when someone is bringing food and drinks, while all we do is watch movies, eat, sleep and repeat.
It was remarkable that the pilot brought us to New York in 13 hours instead of 14 hours which was the initial schedule. We landed around 3 pm at the John F. Kennedy Airport, Queens in New York City. I pinched myself when the pilot announced the temperature outside, and how pleasant it was there. I can still remember how it felt to travel across the Atlantic. It was surreal.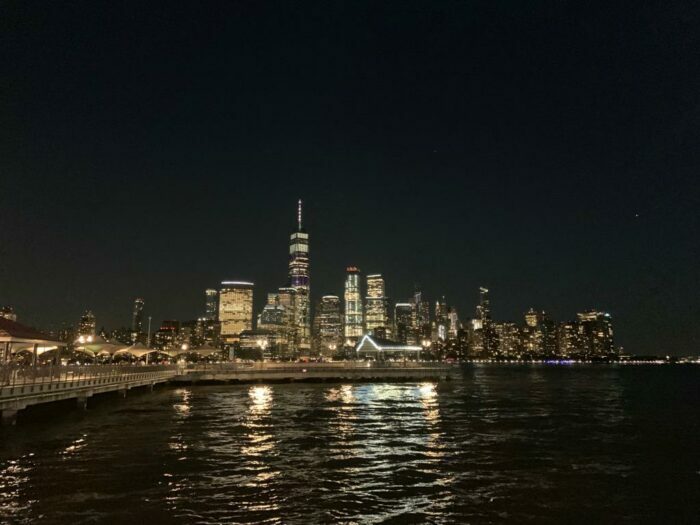 We had planned to keep New York as the base city, so that our short tours  to various other places on our list like the Washington DC, Niagara Falls(In-Depth Tour), Hershey's- Chocolate World, Corning Museum, Watkins Glen park, Thousand Islands could be completed and we could return to NYC to continue our journey southward. 
New York to Florida State!

After spending 2 more nights in New York City, we had a flight scheduled for Miamiiiiiiiiiiii!!! – another dream destination. The white sand beaches, staying in an apartment at the Ocean drive from the famous South beach, experiencing the Cuban culture in Little Havana and putting the basic Spanish language you have learnt to test while conversing with the locals was extremely fulfilling. 
Additionally, I was more charmed by the mesmerizing beauty of Florida Keys and especially of Key West and the 7 Mile bridge. Key West was something very spontaneous and last minute. But totally worth it and one cannot afford to miss it!
Traveling to another dream destination after leaving behind one, is heart-breaking. But what can you do when you have fewer days to travel due to work?
F for Florida, Family & FUN!!!
Futhermore, talking about Florida and family travel, how can someone miss going to Orlando in this life – a city which has the potential to make older people feel young along with their kids and grandkids? Oh, how I miss Disneyland, Universal Studios and Wizarding world of Harry Potter!
All in all, it was an 18 day trip of the eastern coast of the USA. Unquestionably, it was disheartening to leave the USA and come back home. When you stay for around twenty days in any other place, you start living their life. You definitely leave a part of you there and a something about that place becomes a part of you!
If you have any questions regarding the itineraries I have provided, then definitely drop a message!
I will have blogs in detail for first-time visitors to understand everything about these cities – how to travel economically with your family and enjoy at the same time.