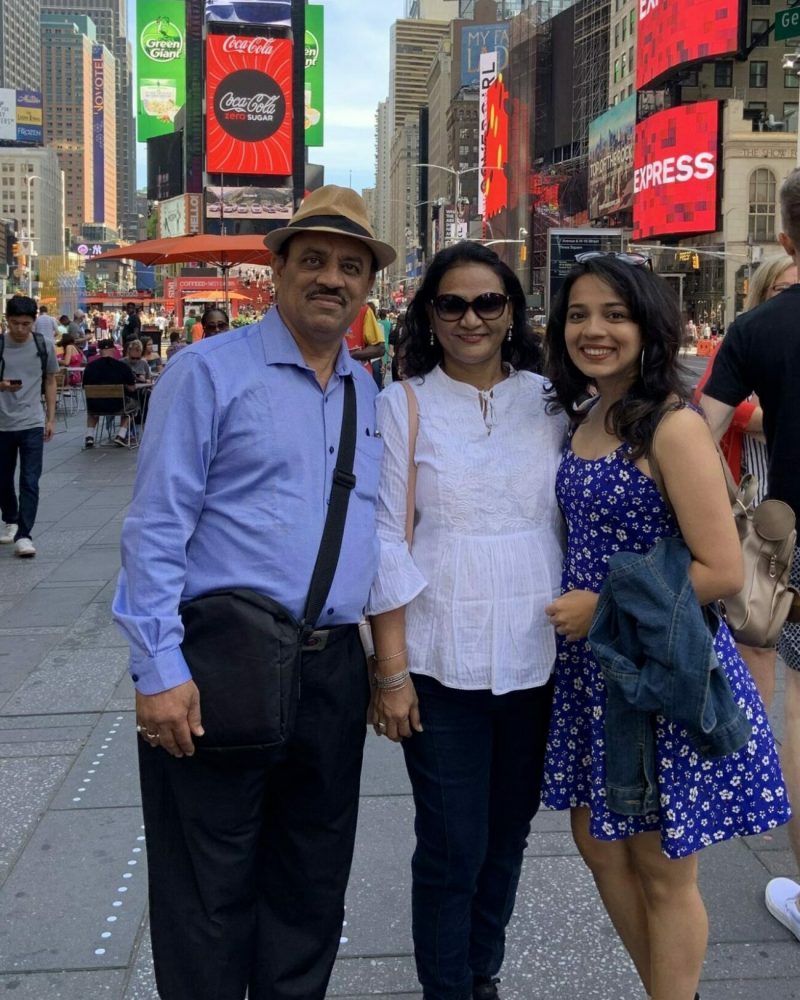 " Traveling thousands of miles is equal to reading thousands of books "
My name is Manasi Bedekar and I am a 24 year old girl.
My biggest achievement in this last decade is that I have traveled to 21 countries in 5 years with my Family. 
I am not a solo traveler as of now, nor have I experienced the nomadic life. Because even today I enjoy traveling with my parents. While some people of my age nowadays prefer traveling alone or with their friends. For me, being a single child, parents hold an important place in my life and they are turning out to be cooler and cooler as they grow older. 
I have traveled in the most luxurious means. By euro rails, Blue star cruises, Airbus or Boeing 777, an opulent  expensive Mercedes ride, Ropeways, the Gondola boat rides, etc.
On the other hand, I have also traveled in the most humble way. Be it passenger compartments or second class trains in India, small fishermen boats, laal dabba/ST buses in Maharashtra, a small tuk tuk auto, Cycle Rikshas, Hand-pulled Rikshas and the list goes on. Fortunately, I have seen and experienced most of it.

All my trips have been with my family. I will guide you on how to travel with your parents and how to enjoy the wanderlust life with family/friends and still experience the adrenaline rush you want to get out of your journey!

About my Family and Travel
Traveling runs in my family's blood. My Grandfather was a captain of the Indian Merchant Navy and he traveled across the globe. My Dad being a sportsman got to travel the whole of India and SAARC nations. Mom and I tagged along every time and everywhere.
Moreover, we as a family start getting claustrophobic if we don't travel at least once in three months. Therefore, we have managed to cover almost the whole of India. Trust me when I say this, you need at least 1 month to see each state in India and I used the word "at least". 
For the record, we have visited 21 countries in the last 5 years.
About my Family and Meditation
My Mom has been practising meditation since 2004 and because of her, my dad and I also started following her few years later. Now we sit together for meditation even when we travel all around the world. 
People tend to ask me, why do I need to meditate? But it's important to understand that meditation is not for the people with problems, but for every individual. Today, I can say one thing about myself, that I survived only because of meditation. 
In 2012, I realized that I want to be a Film maker. 
I have always been a story teller. Whether through Drawings, Paintings, Clay modelling, Glass paintings, craft. From writing poems which literally nobody has seen or read, to decorating the interiors of my house according to the countries I visit and fall in love with (Currently the theme of my house is Greek- It's Blue and White). Eventually, I realized that the best way to tell stories is through films! Hence, I decided that I want to be a Film Maker (Still learning though).
I chose film making as a career, because I have seen so many places, met people from various walks of life, that now I have a lot of untold stories to be brought alive on celluloid. Also, films take us to another world/dimension which we may have not explored. Right?
Traveling and Meditation are two of the most important aspects of my life, without which I cannot imagine my life. These are the two things which make an ordinary girl like me to feel extraordinary.
My mother got the news that she is pregnant when my parents and their friends were at Harihareshwar beach in Maharashtra, India. When I was 7 months old, my parents took me to a famous hill station in Mahabaleshwar, Maharashtra. And then there was no turning back.
1998 – Visited Nepal Border when I was just 2 years 6 months old during our trip to Sikkim. 
1999 – Took my first Air India flight Mumbai to Thiruvananthapuram at the age of 3 and celebrated my 4th birthday in Kerala. 
2004 – Celebrated my 9th Birthday at Portblair, Andaman and Nicobar Islands.
By 2011 – We had covered almost 20 States and 2 Union Territories of India. 
2013 – My dad gifted me my passport when I turned 18 years old.
2014 to 2019 – We covered 21 countries in 5 years. ( 4 Continents )
In 2016 – I decided to start a travel blog but due to few reasons I couldn't. But it's better late than never. 
2020 – I am glad that I have finally started now! 
The motto of my family is to – Travel and Meditate. And let me tell you one secret, if your intention to travel is that to escape, then trust me it's temporary and won't work in the long run. And that's when Meditation comes to the rescue! Travel and Meditate!