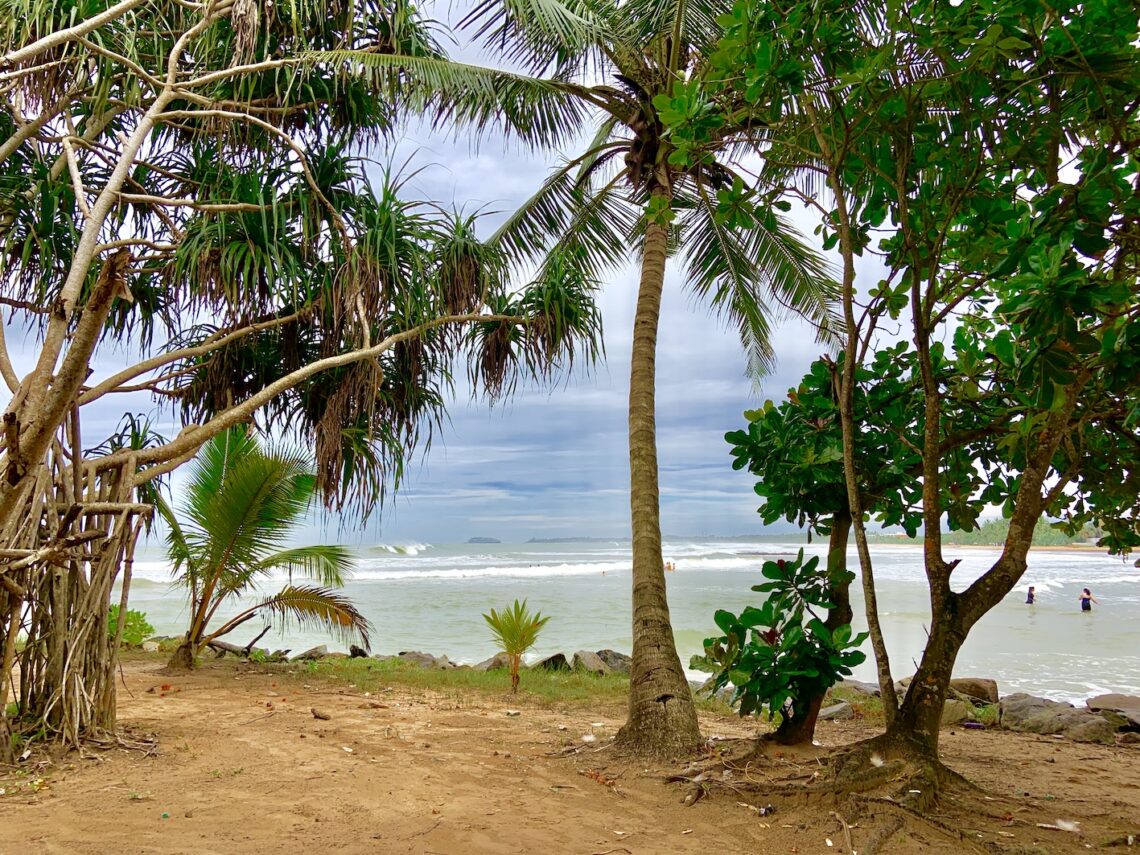 Places to visit in Sri Lanka
Sri Lanka was ranked as the best country to visit in 2019. Fortunately, I got the opportunity to visit this geographically small nation with great wonders in 2019 itself. It was my parent's 25th Anniversary, and they got this trip as a surprise gift from our beloved family friends. I just tagged along. Our two families have been traveling together since my parents got married. And Sri Lanka was a land of celebration for us to celebrate their love and companionship.
Sri Lanka and India has many things in common with respect to culture, language and mythology. We visited all the places that I am listing down for you guys. We had a lot of fun but the only thing I regret is that we got fewer days to spend in this spectacular tropical country. But I don't want you guys to go through that pain. Therefore, plan your trip properly and do not miss any place on this list. 
Fun Fact: Under the British rule,  Sri Lanka was known as Ceylon from 1815 to 1972. 
SCARED TO TRAVEL?
CHECK OUT THE LIST OF THINGS TO CARRY WHILE TRAVELING DURING AND AFTER PANDEMIC.
Best places to visit in Sri Lanka
Okay… I'm listing down the Best places to visit in Sri Lanka for you guys to get a rough idea. Read and let me know if you have any questions. I can help you guys plan a wonderful trip to Sri Lanka. For instance, I can arrange everything you need. All you need to do is drop a comment below in the comment box and subscribe to my blog or leave an email in the contact section. 
You can message me on my social media handles which I have provided. I can give further details if you are really interested in visiting Sri Lanka anytime in future.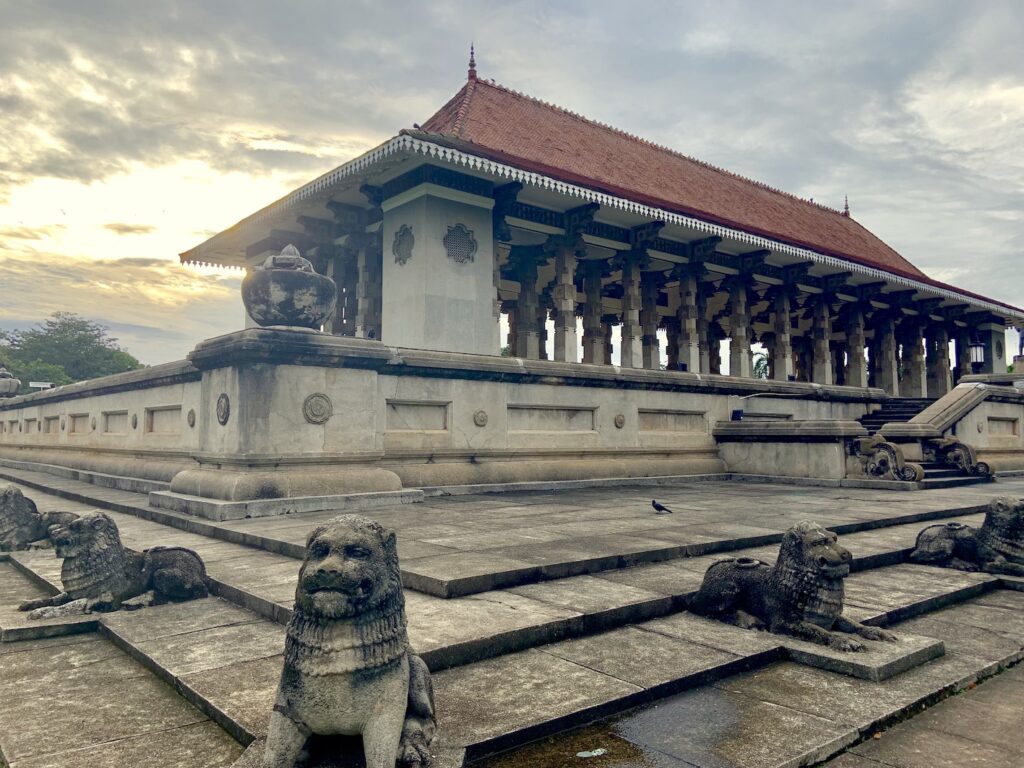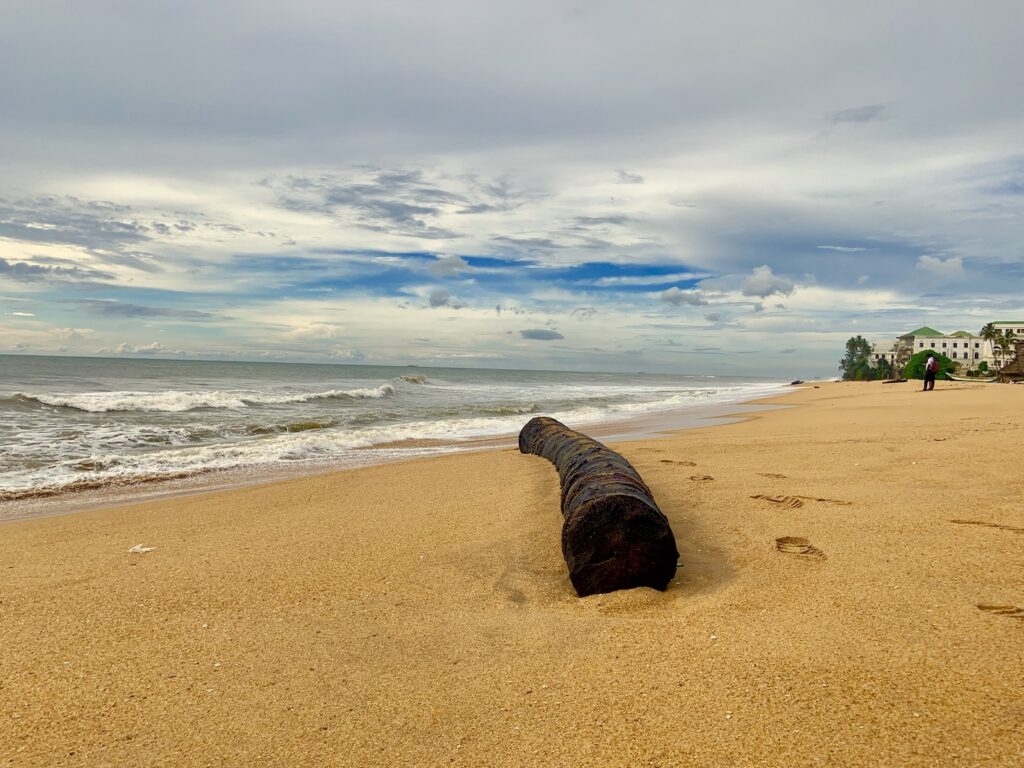 Colombo is the trade capital city of Sri Lanka. Admittedly, you will see that this city has undergone remarkable infrastructutal developments in the past few years and it looks like the city is under construction to become the next concrete architectural jungle. I felt that many buildings have been renovated, while some parts of the city still retains its old charm. Surprisingly, there is a 100 year old clock tower built by the British and some other colonial buildings still in a good condition. Actually, it reminded me of the Fort area in Mumbai. I also found Colombo to have a very happening night life for youngsters to enjoy.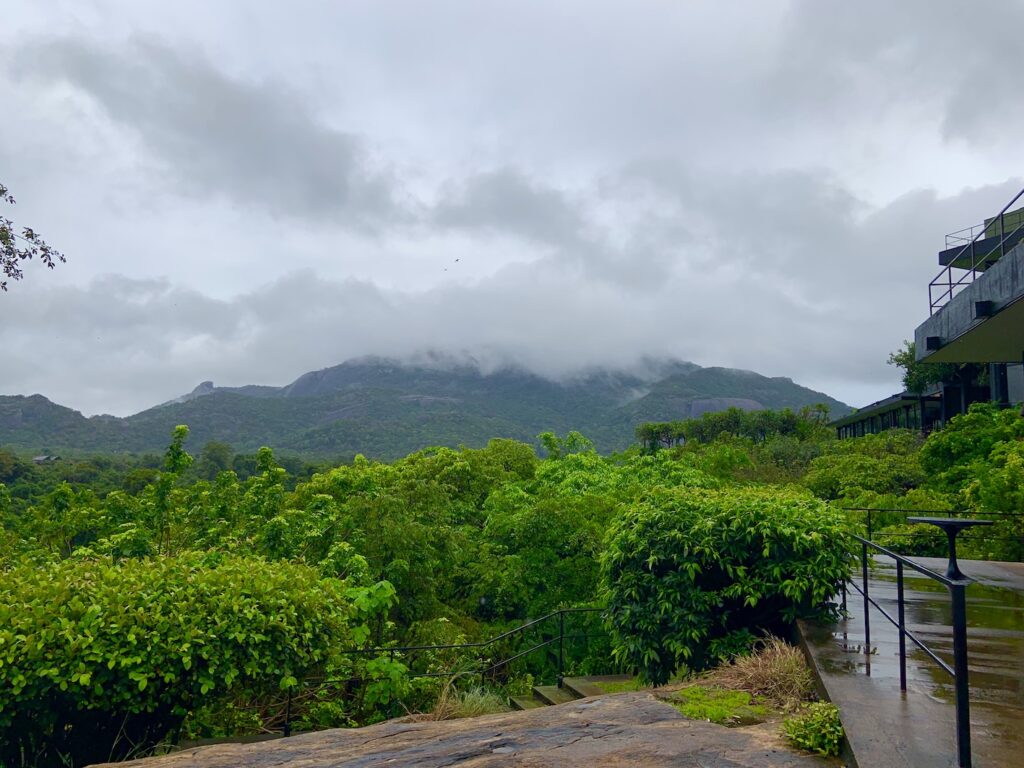 Three and a half hour drive away from Colombo airport, Dambulla is located right in the centre of Srilanka, if you see on the map. Dambulla is an important shrine in the Buddhist religion in Sri Lanka. Did you know that the holy Cave temple or the Golden Temple, located in Dambulla  is also a UNESCO world heritage site? Buddhist mural paintings are of significant importance as well as the 157 Statues.
Read more about the Cave Temple in Dambulla. 
One thing I would like to tell you guys is that I have traveled to 21 countries, and stayed at best of the 5 star hotels but I have never lived in such an amazing 5-star Hotel as – Heritance Kandalama, Dambulla. Fabulous combination of grandeur and natural beauty!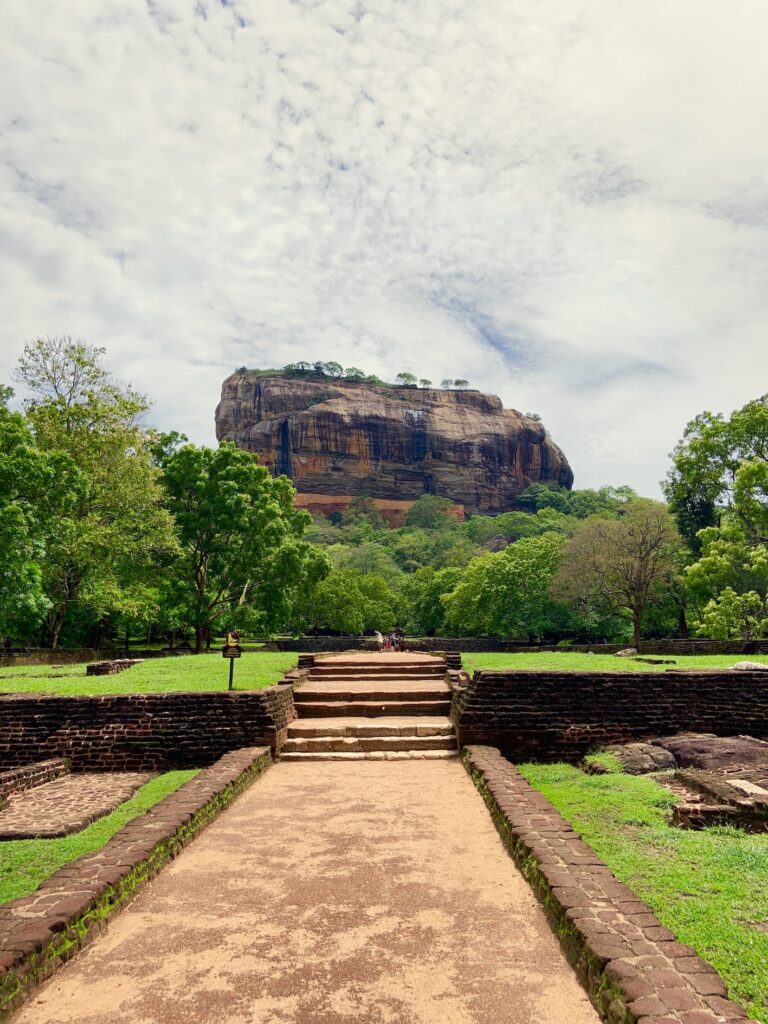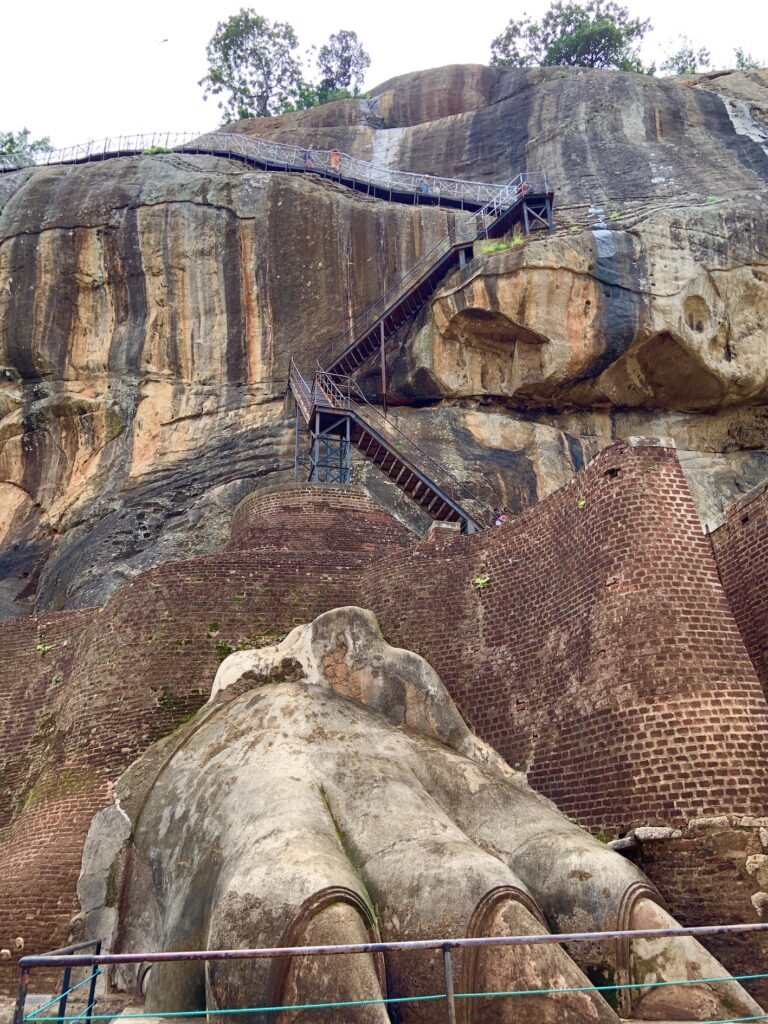 Sigiriya is just 30 minutes away by road from Dambulla.  It is famous for its Rock Fortress, the citadel of King Kasyapa from the 5th century. Today, Sigiriya is a UNESCO listed World Heritage Site.  A site of historical and also archaeological significance that is dominated by a massive column of rock which is nearly 200 metres high. Trivia: The name of this place is derived from this structure — Sīnhāgiri, the Lion Rock.You can plan a day trip to this Rock Fortress and engage yourself in a small trek. 
I climbed this rock along with my family and friends. You can visit Sigiriya along with your family and even senior citizens but make sure they don't have much health issues. They will get to rejuvenate themselves and feel young again!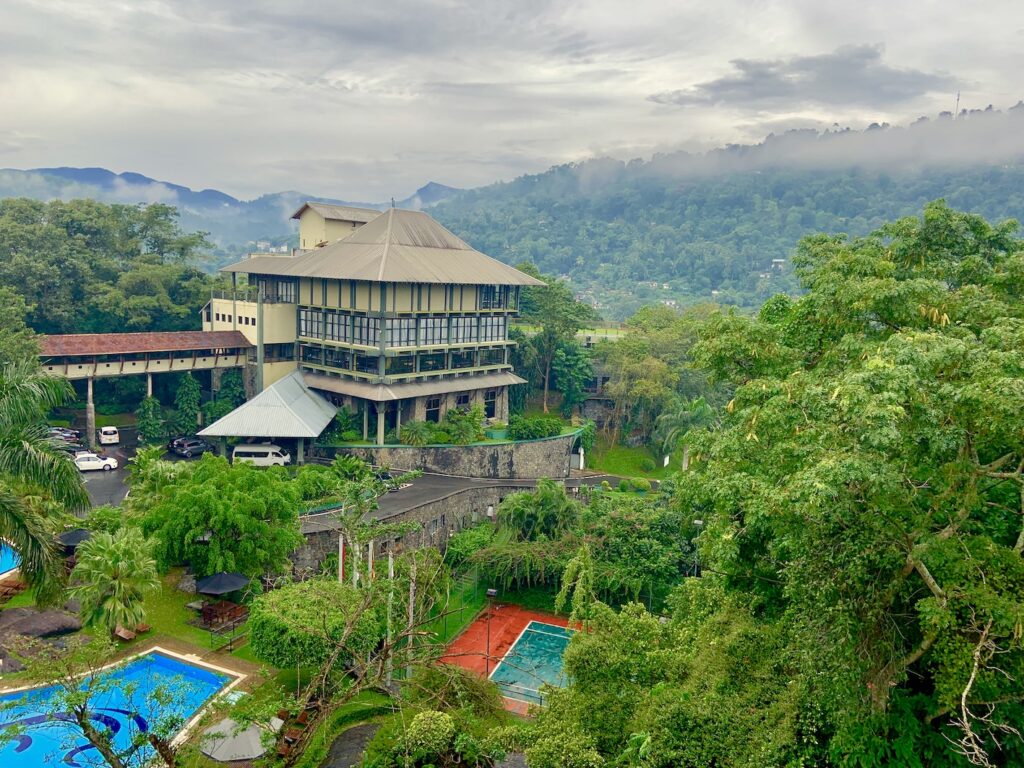 Kandy is a hill station in the central province of Sri Lanka. You can reach Kandy by road in just 2 hours from Sigiriya and approximately in 3 hours from Colombo, the capital city of Sri Lanka.
Did you know? The World Heritage Site, Kandy, was the last capital of the Sri Lankan Kings, before the country was brought under British rule in 1815. It is set on a plateau surrounded by mountains, which are home to tea plantations and rainforest. This city is famous for its rich heritage.
Furthermore, you should visit the Temple of the Tooth Relic which is in Kandy, and is known to be the most significant highlight of the city along with the Kandy lake (Bogambara Lake) which is popular for strolling.  If you are an Indian visiting Kandy, trust me it is more like Kodai Kanal of South India. If you have been to South India, you will for sure find a lot of similarities with the culture of Sri Lanka.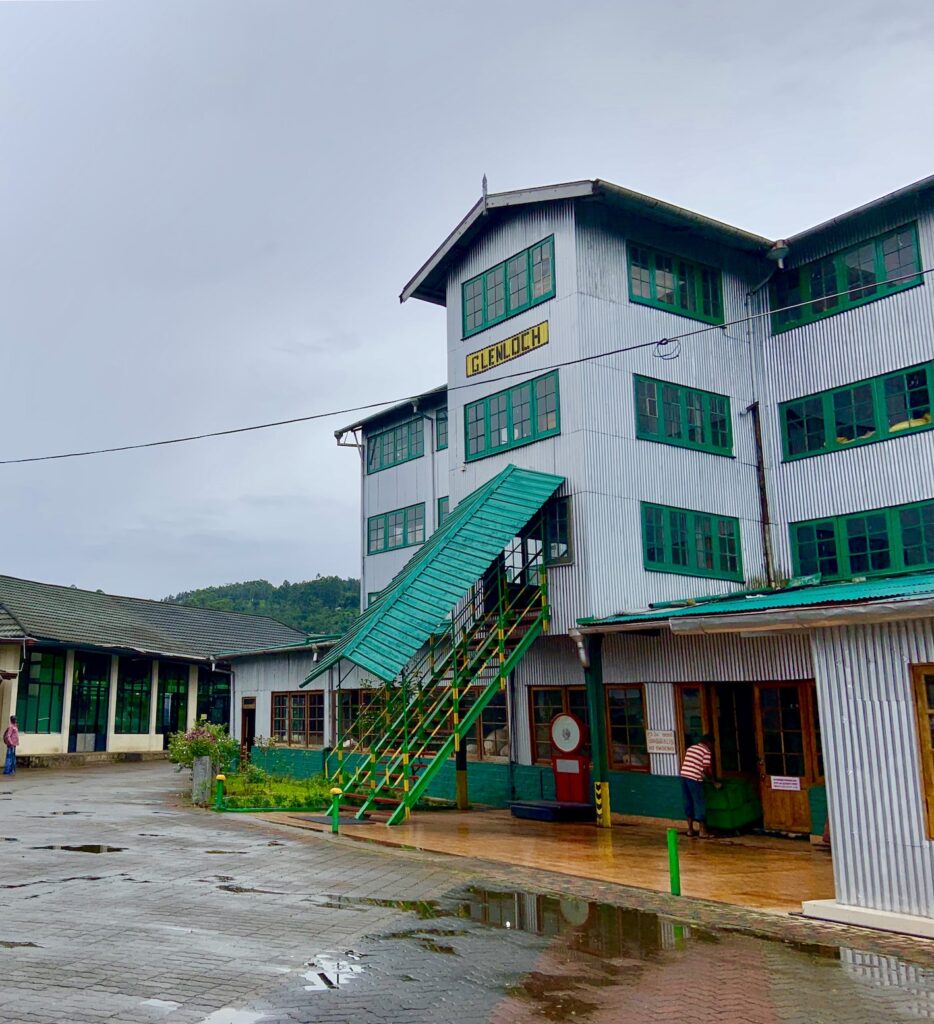 You can drive from Kandy town and then head over to the Tea plantations. We visited Glen Loch Tea factory on our way to Nuwara Eliya in Katukitula. You can visit such a tea plantation and also a tea factory, where you will find some of the best tea produced in the world. In fact, you will get to see and observe how the quality of tea is graded and also have a walk-through the manufacturing process. They conduct guided tours inside the factory.
Additionally, the highlight of your visit will be enjoying the taste of a cup of pure Ceylon tea in the factory itself. There is a nice café within the factory for you to chill, and the factory has a great view overlooking the valleys and fog. Know more about this factory –  Click here: Glen Loch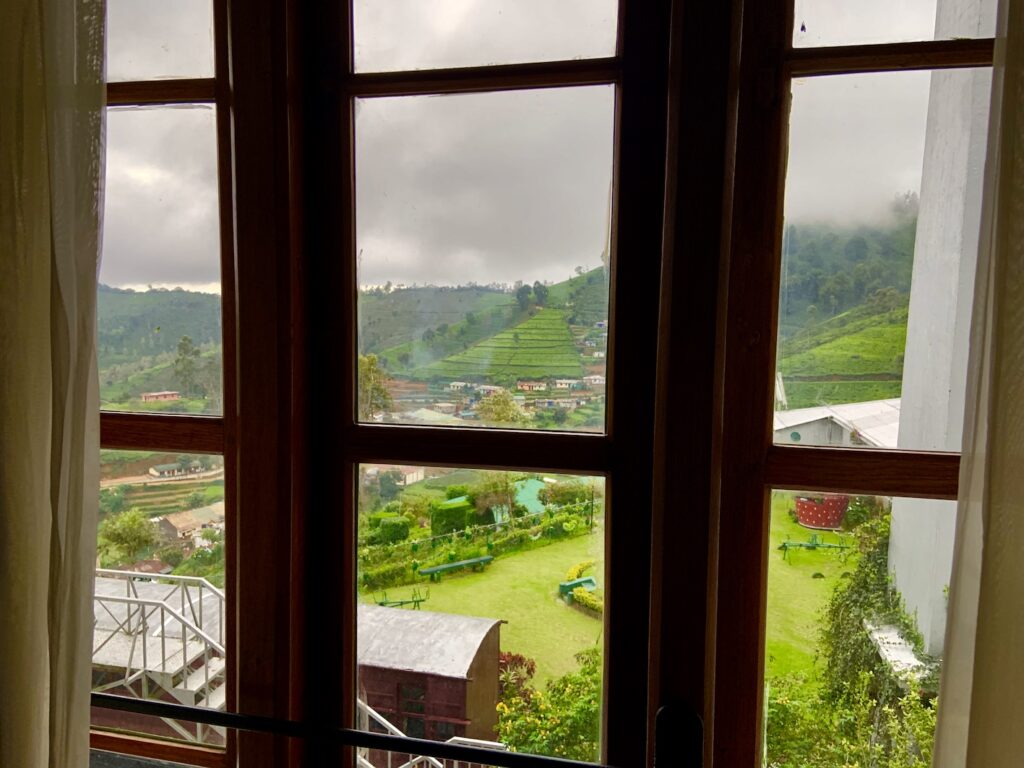 Begin your transfer from Tea Plantation to Nuwara Eliya. On your way enjoy some fresh Avocados as you drive up the valleys. Nuwara Eliya has earned a reputation for itself as a preferred destination in the hilly areas of the country by tourists and locals because of its fantastic cold climate and spectacular views. It impressed me as tourist. 
Did you know? The production of tea in this region alone accounts for a substantial portion of tea exports, Nuwara Eliya indeed plays an important role in the world's tea industry. You cannot skip this place from your itinerary and is a must to stay there at the top.
I would suggest staying overnight at Heritance Tea Factory. It is a bumpy ride to the top of the mountain, but when you wake up early morning, I can guarantee you, that you must have never seen such a beautiful view! This completes your tour through the must see hilly areas of Sri Lanka. I would recommend staying here for minimum 2 days.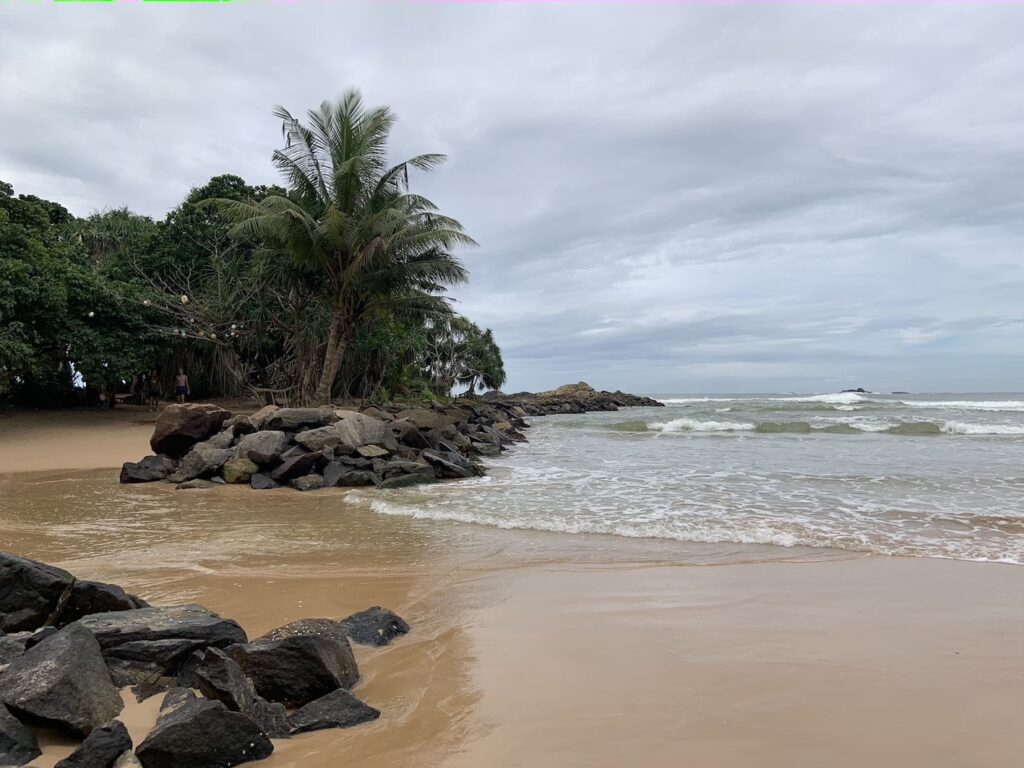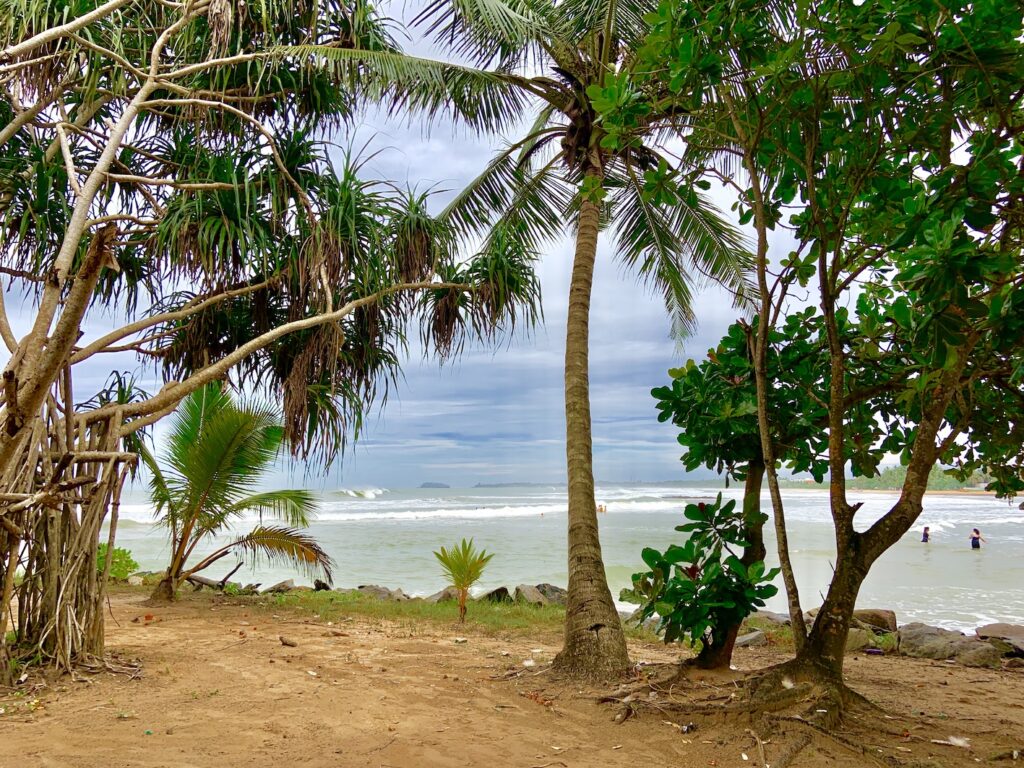 Bentota is a coastal town located in the Galle district in the south of Sri Lanka. It is approximately 65 kilometres (40 mi) south of the capital city Colombo, and 56 kilometres (35 mi) north of Galle town. The long Bentota Beach looks like a sandy strip and is called as Paradise Island almost parallel to the Bentota Lagoon. There is an old Galapota Temple which has a large Buddha statue in the Bentota river. You can make Bentota as the base town and travel to Kosgoda and Balapitiya and come back to Bentota. But you need to have at least 3 days in Bentota to enjoy properly. Undoubtedly, One of the best beaches in Sri lanka.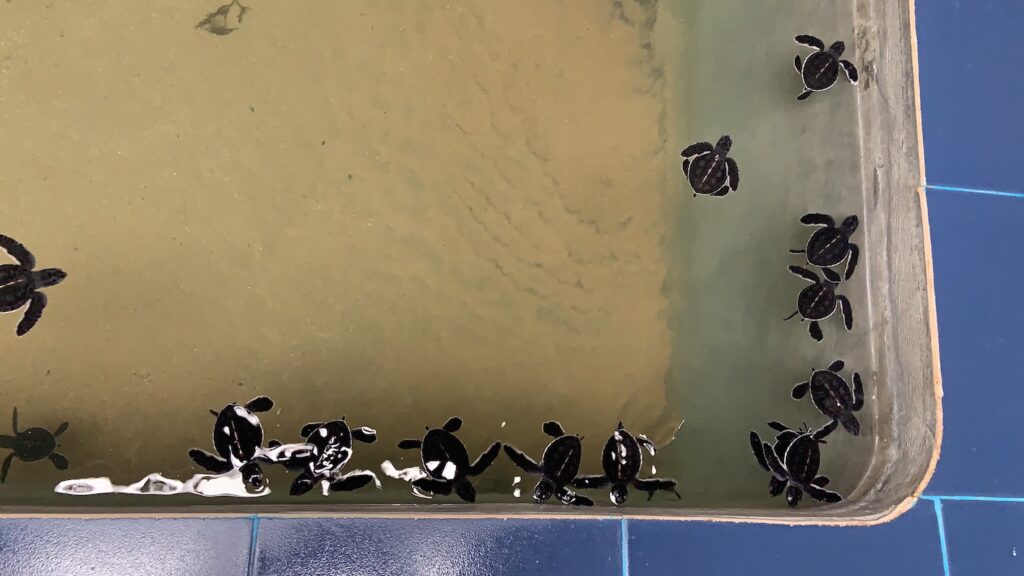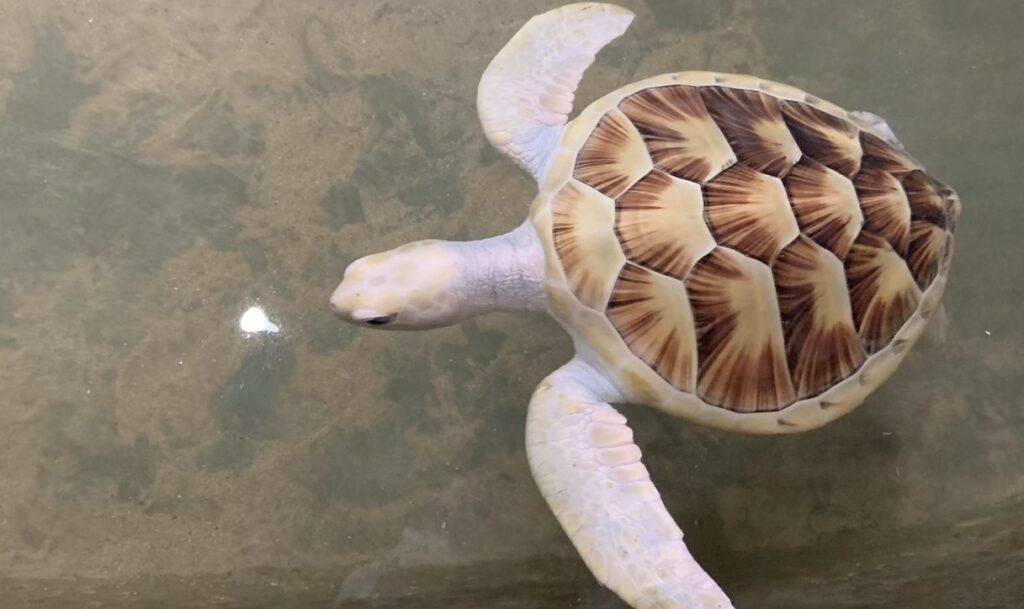 It is a short drive away from Bentota, a small village located in the west coast of Sri Lanka, called as Kosgoda.  Also, it is popular for its sea turtle hatcheries, operated by the Wildlife Protection Society of Sri Lanka. You will get the opportunity to see many species of turtles, especially the endangered hawksbill which lay their eggs along the beaches. These hatcheries are operated to provide a safe home for these sea turtles who are injured.
You should definitely visit these hatcheries to have a look at many huge tanks filled with new born turtles. They are released into the sea, once grown. No matter what, do not skip this place. There is a beach here as well with strong winds and huge waves.


Kosgoda to Balapitiya is just 10 minutes away by road. Balapitiya is the nearest town to the Maduganga River which is famous for its mangroves and endemic flora and fauna. Moreover, they conduct a boat ride called Mangroves boat ride, which I highly recommend.
Kothduwa is a Buddhist temple situated in an isolated island in the Maduganga river. There are statues of Buddha there. To reach the temple, you will have to take a boat as the staircase for the entrance of the temple is facing the river. 
The island itself is so peaceful, that we sat there for meditation. It gave us immense peace and calmness. I suggest you to take the opportunity to meditate.
In addition, if you enjoy fish pedicure, just dip your feet into the river at a fixed spot and have fun. This little town is also renowned for its Ceylon Cinnamon and fishing. Before getting on the boat ride, have lunch at a local restaurant there and have fresh sea food.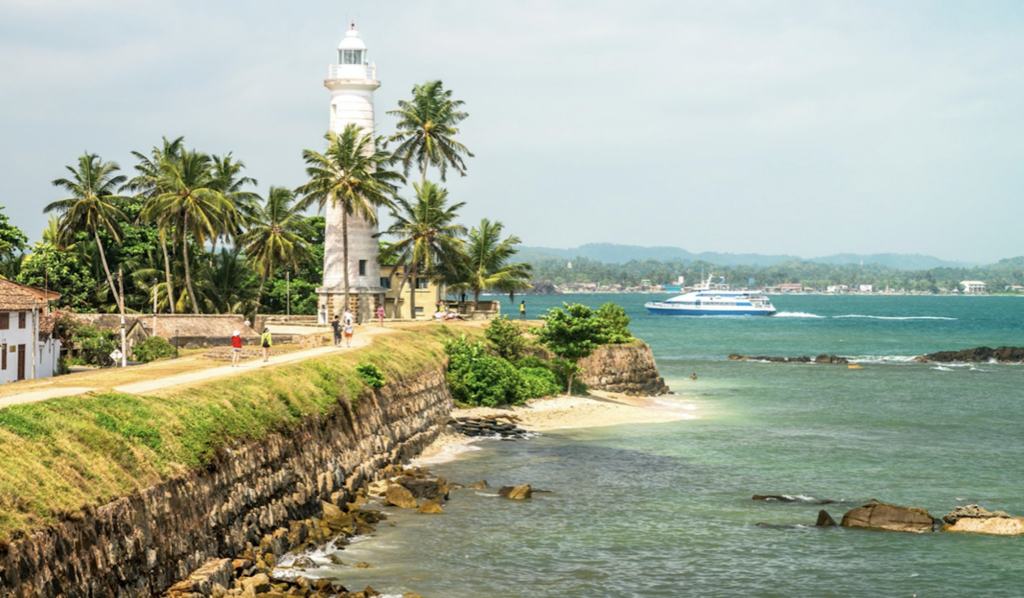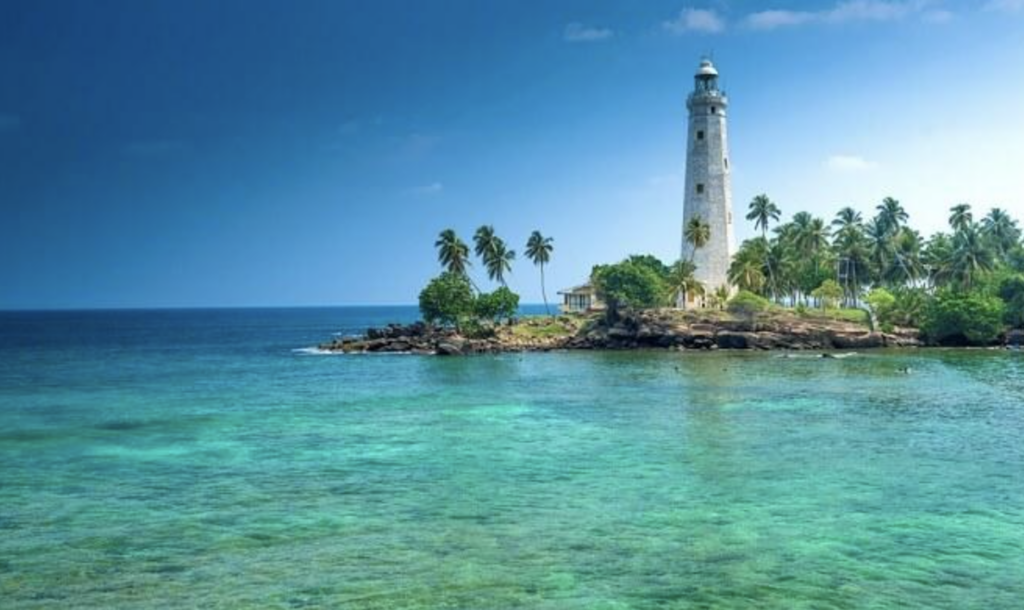 Galle is the capital of the southern province of Sri Lanka located in southwestern tip of the country. It is about three hours coastal drive from the capital city of Colombo.This city is UNESCO listed. In fact, Galle is famous for its very beautiful Dutch Reformed Church, dating from 1755, but the structure was built around 100 years ago. It has some of the best beaches and the right place for people who want to get tanned. 
To know more about Galle – Click Here
These are some of the highlights of my Sri Lankan tour. There are many hidden gems in Sri Lanka which you discover when you visit. Sri Lanka is an holy country with a lot of mythological and historical importance. I felt immense peace and came back home rejuvenated.
Again, a tiny reminder, if you ever decide to visit Sri Lanka, let me know. I will plan your trip. Just go to the contact option above and email me. I will definitely help you out!
Keep reading! It encourages me to provide more information!
DISCLAIMER: Some links in this blog might be affiliate links. If you purchase any product or service with the links that are provided by me, I might receive a small commission. Don't worry, you don't have to pay any extra charges! I only suggest products or services that I really love and are of great use for anyone who travels. Whenever you purchase anything using my affiliate link, it helps me to provide more free content and continue blogging. Please support travelandmeditate.com as you already do. Thank you so much! Keep reading and sharing my articles if you like!