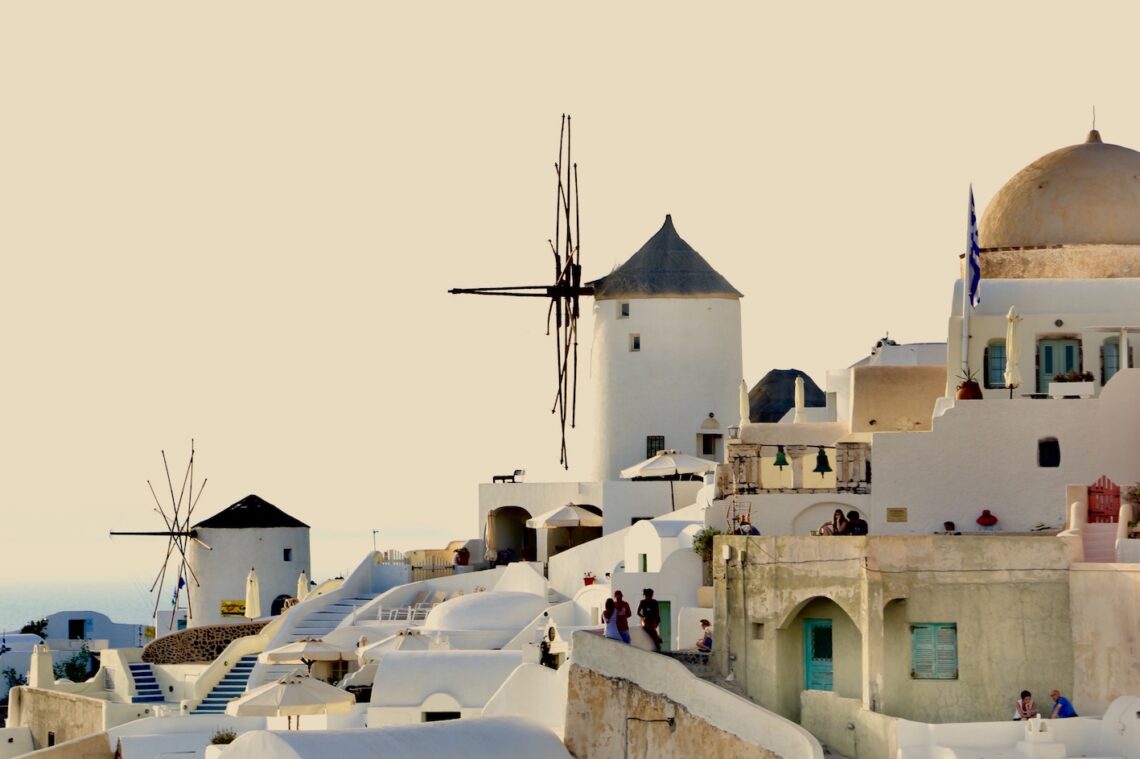 Must see places in Greece
When you talk about the must see places in Europe, Greece tops my list with respect to exotic countries to visit.  I am going to mention a few places in Greece that you must not miss. 
Greece is known to have its ancient history just like India. When it comes to culture, both countries are equally proud of it and its rich heritage. You will notice Greeks as well as Indians, talking about their country with lot of pride and passion. Luckily, I got the opportunity of visiting this white and blue country a few years ago. I loved it so much that I revamped my house inspired by the theme of  Greece. Specially painted the Dholpuri walls (Brick walls) in my house Turquoise and the remaining living room walls White. Also changed the décor of the house to match the palette.
Before listing down the places to see in Greece, I want to inform you few things about this exotic European gem.
Additionally, Greece is a peninsula located on the eastern side of the Mediterranean Sea, hence the country is surrounded by water from three sides. The northern side borders with other Balkan countries. As there are many Greek islands in the Aegean and the Ionian Sea, Greece is known to have the longest coastline in Europe and it is the fifth longest coastline in the world.
In addition to the various traditions of Greece; religion, music, language, food, and wines also define the culture of Greece.
Even though, the official language of this country is Greek, but as tourism is one of the important sectors in Greece, most of the population speaks English and other European languages too.
98% of the population is Greek Orthodox with respect to religion. The rest of the Greek population are Roman Catholics, Muslims, and Jewish.
Furthermore, I have listed down some of the most famous and must see places in Greece so that when you decide to visit this fascinating country, you will know which places should not be missed.
SCARED TO TRAVEL?
CHECK OUT THE LIST OF THINGS TO CARRY WHILE TRAVELING DURING AND AFTER PANDEMIC.
MUST SEE PLACES IN GREECE
Athens is the Capital city of Greece. Did you know that the first Olympics was held in Athens? Yes, at the Panathenaic Stadium. Although the ancient Games were staged in Olympia, Greece, from 776 BC through 393 AD, it took 1503 years for the Olympics to return. The first modern Olympics were held in Athens, Greece, in 1896.
For instance, Athens is a modern city with ancient ruins and greek mythological architecture in various parts of the city. Do not miss to visit House of Parliament, the Unknown Soldier's Tomb, see Hadrian's Arch and the Olympian Zeus Temple. Please keep at least 3 hours for exploring Acropolis and Plaka Area on your own. Plaka area is the old quarter of the city.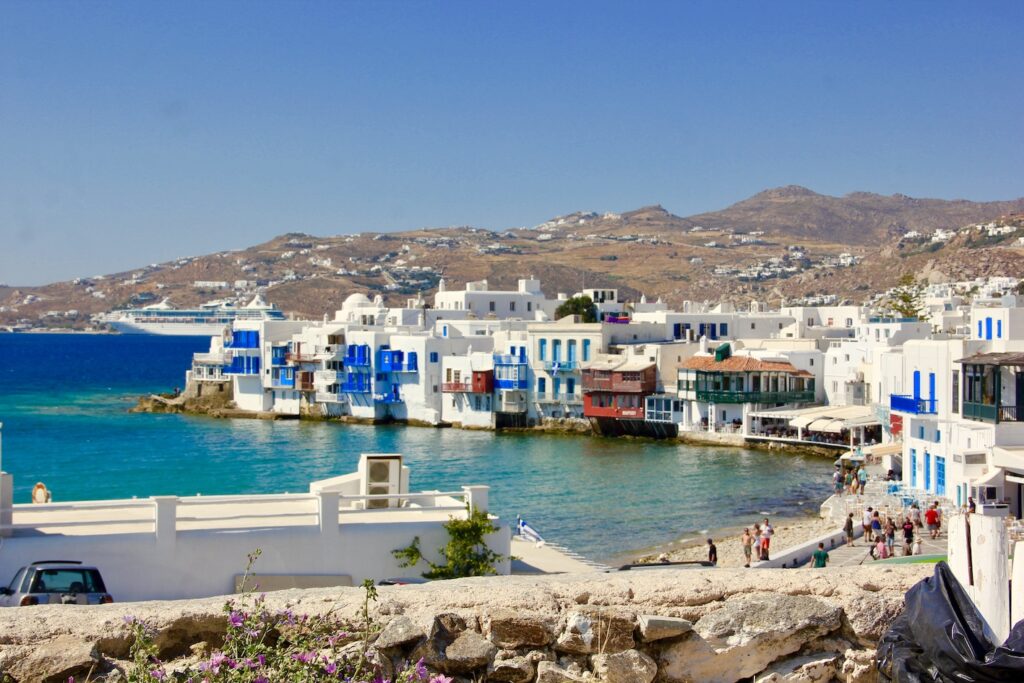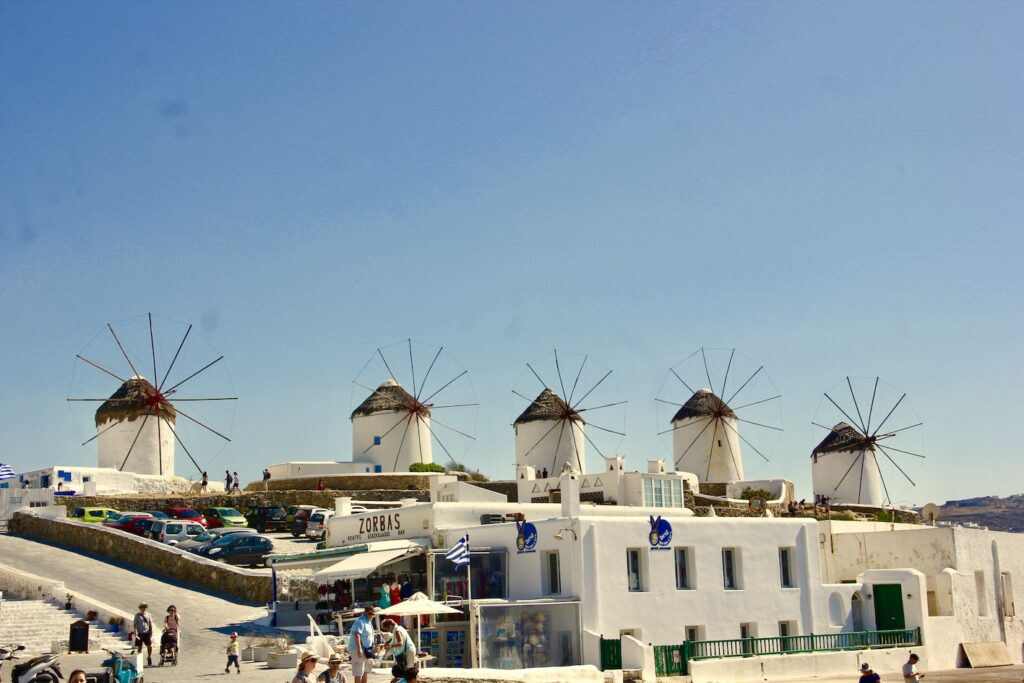 Mykonos is Greece's most famous island. It conflates with the colour of the Mediterranean Sea. This white-washed houses with coloured windows and doors are the cynosure of this island. In fact, it is a combination of Cycladic architecture, historic sites, and numerous water sports activities.
Definitely visit some of the island's most interesting areas including several beaches as well as Ano Mera Village with its famous Panagia Tourliani Monastery. You should not miss exploring the Little Venice in Mykonos town known for its great night life. The lanes are perfectly diaphanous. This town has an area called as Castro,  known for its seven windmills which face the Aegean Sea. 


Moreover, if you are a lover of mythology and architecture and if you want to understand the origin of Greek Gods in detail, a half day tour of Delos island from Mykonos is absolutely evocative. A half-hour boat trip takes you to the famous historical Delos sanctuary – the sacred island of antiquity, birthplace of Apollo and Artemis. Get the opportunity to see the ancient temples and the mosaic floor villas. Particularly,  the famous Delos "Lions", the amphitheatre and much more. To know more about Delos- Click Here. 
Santorini is regarded as the most popular and quintessential Greek island, because of its spectacular beaches, amazing scenery, ancient cities and an active volcano. Yes, Active Volcano. You can add it to your bucket list immediately.
Fetching islands and volcanic beaches in Santorini will simply take your breath away. One must for sure pay a visit to a local winery. Have a short trip to Profitis Ilias, which is the highest peak.
Red Beach and Black Beach
Additionally, strolling along the Red Beach is mesmerising. Oh, there is a Perivolos black sand beach where you can swim and have some meal of the day. For a more local feel, you can walk through the traditional village of Megalochori. Santorini will act as a panacea in your life and it is one of the islands to visit in this lifetime. All these attractions make Santorini one of the must see places in Greece.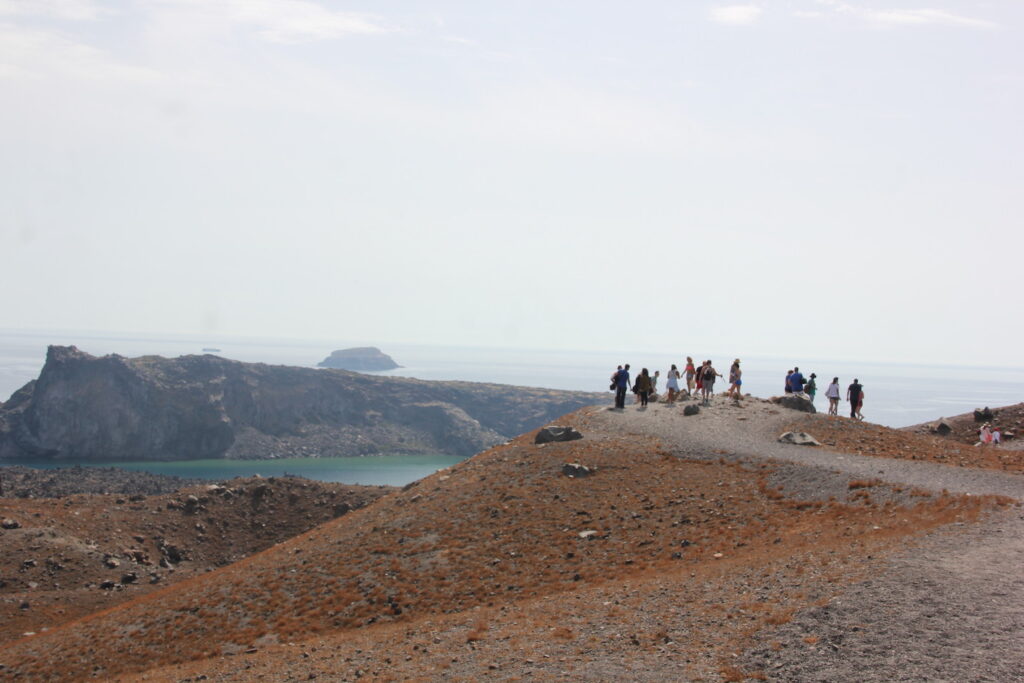 Volcano of Santorini is the most famous volcano in Greece. Did you know that it has the largest crater in the world with a height of 300m and a diameter of 11km.  In fact , the special thing about this crater is that it is actually sunken and filled with sea water. There are various boat tours departing from the old port of Fira in Santorini to the volcano, which is actually the island of Nea Kameni. They are formed by volcanic eruptions in the 16th century. The Volcano is still alive. 
Undoubtedly, Santorini consists of  a live volcano, hot Springs and  Thirassia. Do not forget to sail on a traditional wooden boat "kaiki" to the volcano. A small hike or climb up and you can explore the dramatic rocky scenery.
Another wonderful experience here was that you can actually swim in the hot springs. Water from the hot springs is known to be extremely beneficial for the bones. But at the same time it will get you tanned like never before. I still have tanned lines which are very difficult to go. Make sure you use lot of sunblock there. 
What Santorini Is Famous For - Oia Island
Luxury is the synonym for Oia Island. Oia is the most magnificent and famous location in Greece. At Oia, all you have to do is climb up 200 steps to reach the top of the village where you will enjoy the most beautiful sunset. People start crowding 2 hours before the sunset to find a great spot to relax and enjoy the sunset. Being from Mumbai, I can say it does give a strong competition to the peaceful sunset at Marine Drive. It will take away all the stress you had and calm your mind. 
This is a small list of places to definitely visit in Greece. You cannot afford to miss these spots when you head to Greece for your summer vacations. 
Let me know if you want to know more about it. Stay tuned for more informative blogs and plan your trip to Greece.
Have you ever been so inspired that you adopt things from a culture which is miles away from your country? Share your experience in the comments section below!
DISCLAIMER: Some links in this blog might be affiliate links. If you purchase any product or service with the links that are provided by me, I might receive a small commission. Don't worry, you don't have to pay any extra charges! I only suggest products or services that I really love and are of great use for anyone who travels. Whenever you purchase anything using my affiliate link, it helps me to provide more free content and continue blogging. Please support travelandmeditate.com as you already do. Thank you so much! Keep reading and sharing my articles if you like!