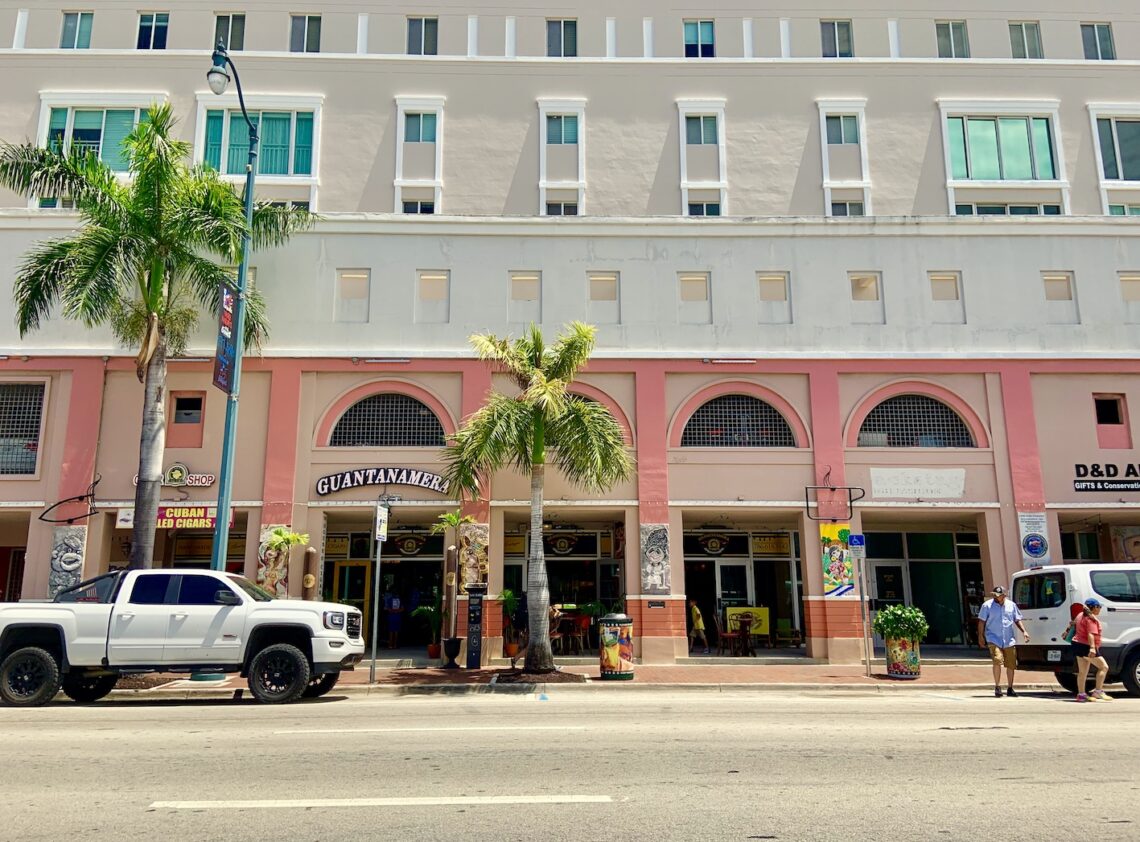 11 Things to know before you visit Miami
Miami
I swear I never thought I would be able to see Miami so early in life. Always been a city on my bucket list but it felt that it was far away from my reality. And it felt just impossible to go there. But I am really grateful that I got a chance to visit this city and to stay there for almost 5 days. 
It was cloudy, when we landed in Miami, and you won't believe it, we felt how we feel in Mumbai in the month of June. Just like the weather before the rainy season is about to begin. Extremely surreal to begin with. Niagara Falls was my Mom's dream destination, on the contrary, Miami Beach was my Dad's dream. He grew up watching films which featured Miami's South Beach and hence, always dreamt to visit it since he was a teenager. I am fortunate enough to be able to visit their dream destinations. But I made sure I fulfilled their dreams quite thriftily. I am very thoughtful that way.
That's why if you ever plan to visit Miami, please do contact me. I'd be delighted to help you  plan your East Coast trip at the lowest cost you can ever imagine! I really can. Just email me from my contact page in the menu or message me on my social media. 
Anyway, I am listing down some of the things that I experienced and learnt from others' experience in Miami, some of the common complaints of people visiting Miami. I hope it helps you plan your trip wisely. 
SCARED TO TRAVEL?
CHECK OUT THE LIST OF THINGS TO CARRY WHILE TRAVELING DURING AND AFTER PANDEMIC.
Miami - 11 Things to know before you visit!!
1. Best time to visit Miami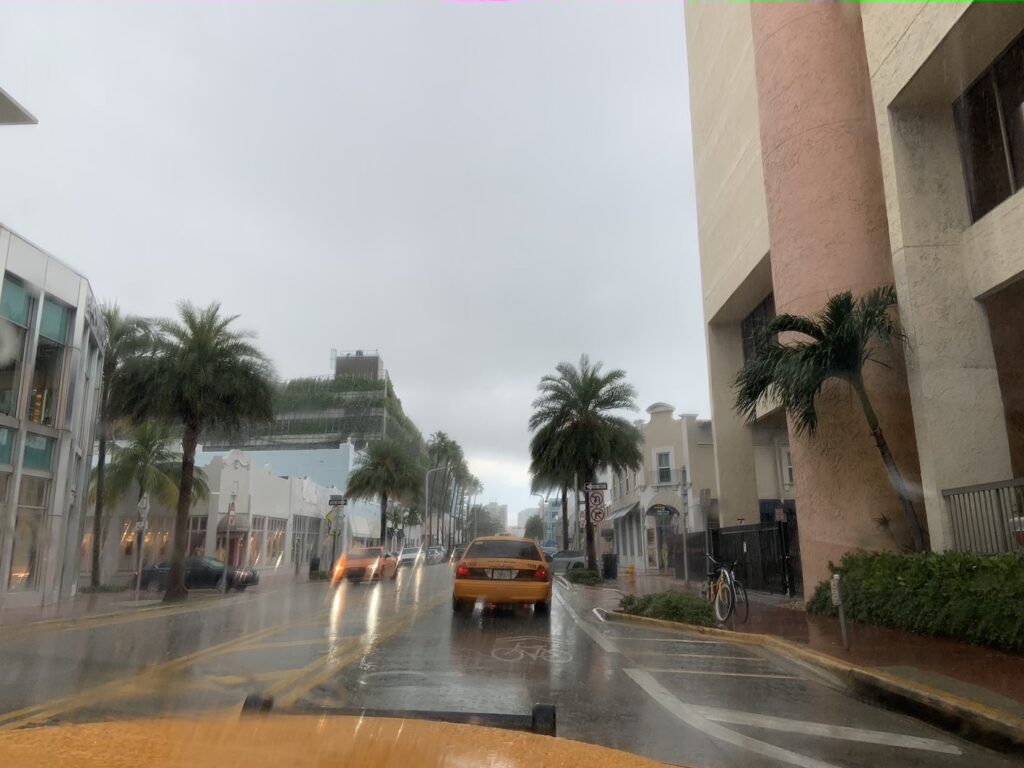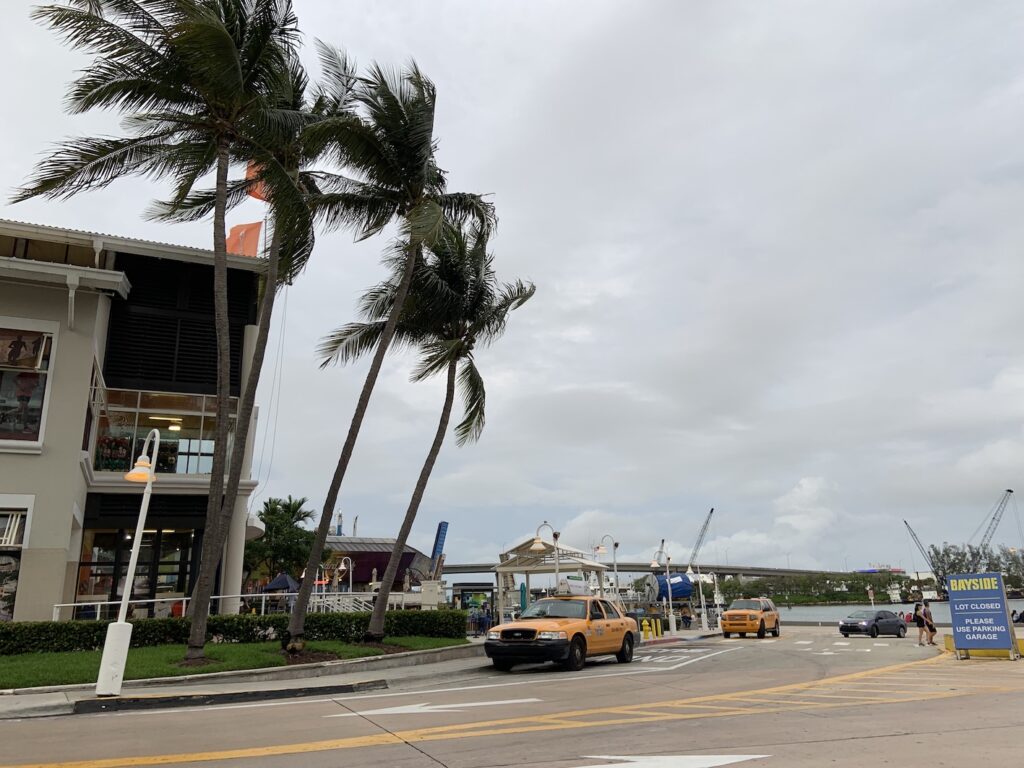 JUNE-AUGUST
Summer is the tourist season for visiting USA. Out of the majority of people who travel to the USA, many of them plan to visit Miami too. But one should remember that June is the start of the hurricane season as well and it can be a bit risky to travel to Miami in the month of June. But let me tell you, I visited in the month of June. It used to rain for half of the day but thankfully we got to go around the city and did not face much problem. In fact, the weather became quite pleasant. Not too sunny and not too rainy. It was what we Indians know as – Mumbai Monsoons.
But I will suggest, do not take the risk of traveling in the hurricane month as weather is really unpredictable. Avoid disappointing yourself. We were lucky, but same may not be the case with everyone.
DECEMBER- FEBRUARY
Miami is one of the humid cities of Florida. Hence, people who don't want to sweat much and are very much used to cold temperatures but want summer feels, December to February is the best combination to bring out your swim wear while it is winter everywhere else in the USA. You can get the best of the Miami Beach in winters.
One pro tip: Do the bookings two to three months in advance. In fact, book as soon as you have decided the date. As many people from cold regions will head over to Miami to enjoy the summer feels.
MARCH -MAY
Officially the BEST TIME TO VISIT Miami. There isn't any risk of hurricane or tornados nor is there too much heat. Spring is considered the most beautiful time to visit Miami. 
Just one word- Casuals
Yes, go for casuals. Irrespective of the weather, casuals are the best way to dress up. Casuals can be anything from crop tops or tank tops to shorts and jeans. Whatever suits your comfort. Miami is known to be an exotic city and you are allowed to go all out with the fashion trends or styles. On the beach, bikinis or fashionable swim wear is the best to enjoy the sun, breeze and the rough sea waves. Go floral, go neon with your clothing choices and wear bright colors!
3. Five things you must carry along!
4. Public Transport in Miami
Because we interacted with a lot of locals in Miami and got to know about their experiences, we realised that the public transport in Miami is not that great. You will find metro rails and buses going around but they are not reliable. Since we received early guidance, we booked a taxi in advance on the day we arrived in Miami itself, so that it becomes easier for us to board an early morning bus to Orlando 4 days later. And guess what? That was the best decision!
Simultaneously, for going around Miami, we booked the Hop-on Hop-off bus tours. Trust me, they are extremely helpful and reliable and have stops near all major spots in the city. They have various packages for different routes. I generally do not recommend these tours, but when it comes to Miami, these buses are totally worth it!
Hop-on Hop-off bus Tour in Miami
Major attractions covered are as follows:
Washington Avenue
Collins Avenue
Ocean Drive
Biltmore Hotel
Coconut Grove
County Courthouse
Freedom Tower
Venetian Pool
Wynwood Walls
Little Havana
Miami Seaquarium
For more information about the Hop-on Hop-off bus tours – Click Here
Classic Ticket
1-day hop-on, hop-off ticket
Premium Ticket
2-day hop-on, hop-off ticket
Night Tour or Millionaire's Row Boat Cruise
Deluxe Ticket
3-day hop-on, hop-off ticket
90-minute Millionaire's Row Boat Cruise
Night Tour
We selected Deluxe ticket as we were there for 4 days. And we could use these buses for the whole day as per our convenience.
The Night tour is the highlight of this combo. Do not miss it.
5. Where to stay in Miami?
Best Neighbourhoods to stay- Downtown Miami, Financial District, South Beach, Collins Avenue, Ocean Drive.
We lived at an Air-Bnb Apartment on the road parallel to the Ocean Drive – Collins Avenue. Best Airbnbs in Miami. 
If you don't have an account on AirBnb and want a discount, then Sign up using my Code. CLICK HERE FOR AIRBNB DISCOUNT.
6. Most of the Locals don't know English
Most of the Locals in Miami are actually Immigrants and most of them from Cuba or Puerto Rico. Majority of them do not know proper spoken English. For that matter, Spanish language commonly spoken in Miami. It might become difficult for you to have a conversation with any waiter or manager at a restaurant or local shops. I also found many Asians owning grocery or departmental shops in Miami. Even they spoke in Spanish. It's better if you could just go through some spoken Spanish and learn few words or use Google Translate. But don't expect them to know English and speak in English. 
7. Don't eat near the South Beach
The road which is parallel to the South Beach is known as the famous "Ocean Drive".  There are number of restaurants and bars as Ocean Drive is right next to the beach. The beautiful waitresses are just waiting for you with menu cards in their hands and sweep you off your feet with their big budget offers. DO NOT. I reiterate, Do Not fall for it. They will offer many discount packages but don't eat at any restaurants at the Ocean Drive if you are on budget travel or want to save money. But if you truly want to enjoy the Ocean Drive experience and if you don't mind spending slightly beyond your budget, then you can try having a small bite there but I recommend you head over to restaurants away from Ocean Drive.  
It is always better to avoid the typical tourist traps in famous cities no matter how attractive they seem to be!
8. Definitely double check Bills and Receipts
There is a common complaint among the tourists about the high taxes or double tips attached. Tourists don't check it properly and pay more than they should. Save money by paying attention. It goes a long way when you sit and calculate your trip expenses. 
P.S. : Please keep this habit everywhere you go. Not just Miami. It is always good to be aware. 
9. There is more to Miami than South Beach
Miami is not just about beaches alone.
There are many areas which are world heritage sites and are pretty cool and Insta-worthy. Collins Avenue, Wynwood, Little Havana. Little Havana – this one is my favourite.
There are many day trips which you can take from Miami if you are in the city for at least 4 days. Or else, it will be too tiring. 
Better to know about the rules and regulations before you visit. Take special precautions since Miami is a Hurricane prone city. 
No entry to beaches : Midnight to 5 a.m.
Timings of the Lifeguards on duty : 9:30 a.m. to 6:30 p.m.
11. Cars do not stop for anyone
It is a legal in Miami for cars to not stop or wait for the pedestrians to cross the road.
But Lincoln road is completely pedestrian friendly. And I strongly recommend staying here. I myself lived here in an Airbnb Apartment and it was five minutes walking distance from the beach and the Hop on Hop off bus service stop. 
If you do not have an Airbnb account, then you can sign up using my link. You will receive a very good discount in your credit note and you can use it for your next international trip.  All you need to do is sign up with this LINK. 
Trust me, all of us dream of visiting Miami some day. My blog will help you to understand what you need to know before you visit a place in order to be more careful and take small precautions for a safe and fun travel. My experiences can be your lessons! Travel Safe!
DISCLAIMER: Some links in this blog might be affiliate links. If you purchase any product or service with the links that are provided by me, I might receive a small commission. Don't worry, you don't have to pay any extra charges! I only suggest products or services that I really love and are of great use for anyone who travels. Whenever you purchase anything using my affiliate link, it helps me to provide more free content and continue blogging. Please support travelandmeditate.com as you already do. Thank you so much! Keep reading and sharing my articles if you like!