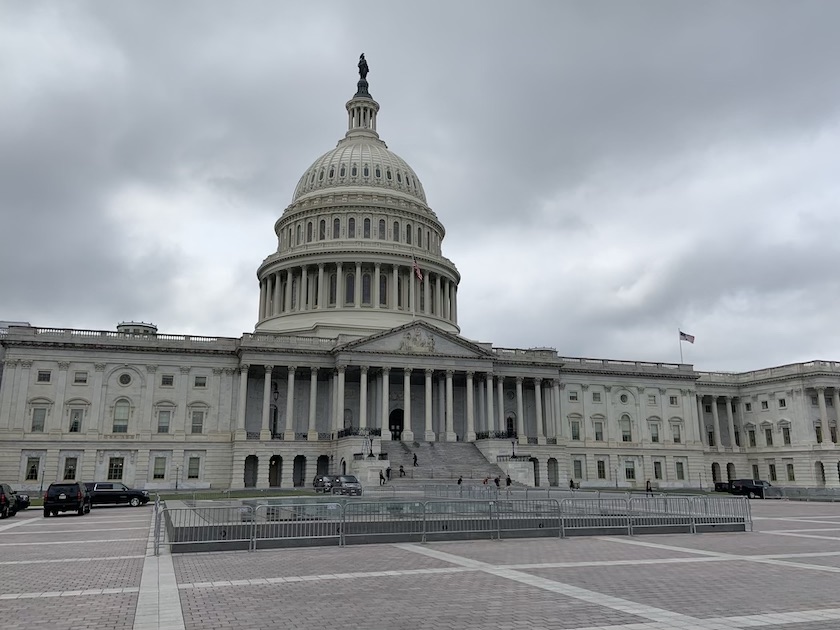 One day trip to Washington D.C. from New York!
Washington DC is the capital of the United States of America. Washington DC was previously known as the District of Columbia. It is also referred to as The District or DC or Washington. Did you know that the capital of the most powerful country in the world was named after George Washington, who was the first president of the USA? He was also known as the Founding Father. It is one of the most visited cities in the world. One day trip to Washington DC from New York can be customized according to the factors that would be required to consider, as mentioned in this blog. You can decide your mode of transport, tours, guided tours, entry tickets accordingly. 
Important City for Tourism!
Washington DC is one of the most important cities for tourism on the East Coast. Whoever plans a trip to the East Coast, always has Washington DC on their list. And if they don't, then they should.  This city is located along the Potomac river which borders the other two important rivers – Maryland and Virginia. There are many National Museums and monuments, all three branches of the U.S. Federal government,177 foreign embassies and also the headquarters of many important international organizations. Some of the major monuments in Washington DC are – Lincoln Memorial, Capitol, Washington Monument, National World War II Memorial, etc are some of the must-see monuments in Washington.
To know more about Washington D.C city – CLICK HERE. 
Distance between New York City and Washington DC
Distance: 204.18 mi (328.59 km)
Driving route: 228.93 mi (368.43 km)
Modes Of Traveling To Washington City From New York City
Traveling by bus is the cheapest option among all the options and the best if you do not have a car or do not know how to drive. You can do the bookings at least 1 or 2 months before if you are sure about the dates you will be traveling as you will get a better deal.
It will take you about four and half hours to reach Washington D.C. by bus. Accordingly, it is better to leave early morning. You can reach there by 10/10.30 AM. Do the sightseeing and take a bus back to New York City late evening. You can also book a return trip for the next day.
There are Bus companies like Megabus, Greyhound, Flix bus which are less expensive, budget friendly and reliable. The cheapest one-way ticket starts at $12. Keep an eye for any offers or discounts. Generally, there are discounts for  Senior citizens, youth and special care is taken of the passengers with disabilities and for wheelchair space requirement.
P.S. : Don't forget to carry your Travel pillow and Sleeping Eye Mask along with you in the bus. Trust me, it helps!
Few Reliable Bus Companies
These sites can give an overview of all major bus services and their prices. You can get a fair idea of the prices and timings and select the best one according to your itinerary and budget.
Sometimes there are buses available for $1 if any offer is going on. Keep your eyes wide open and keep searching for the best deal.
BY AMTRAK
Train journey from New York to Washington DC will take around 3 to 4 hours roughly. It is always a good idea to reach the train station at least 30-45 minutes early to do the reservation of the seats if not done before. Also check the cancellation policies beforehand.
OFFERS FOR CHILDREN
Children between the age of 2-12 are eligible for a discount of 50% off. An 18+ year old Adult must travel with the child. But if more than one child is accompanying, then that child will be charged as an adult. For more information – Click here. 
OFFERS FOR A GROUP
Get up to 45% off all six tickets, gives you more to spend on hotels, cocktails, tours and activities.
Passenger 1 – full price, Passenger 2 – 15% off full price, Passenger 3 – 60% off full price, Passenger 4 – 70% off full price, Passenger 5 – 70% off full price, Passenger 6 – 70% off full price.
For more information – Click here. 
If you are planning to travel to Washington DC from New York, then it will take anywhere between four to 7 hours as there are chances of getting traffic along the way and you might want to take breaks for food. Taking a car is usually good if you have a family and kids with you. As it makes your ride convenient when it comes to sightseeing after reaching Washington DC. Best way to avoid traffic would be to leave early morning at around 5am. You can manage to reach earlier and faster. You might also have to pay tolls. It can cost you around $40.
For driving in the USA, obviously having a license is very important and you must know how to driving too. In few states, International Driving Permit is required. You can inquire that before about the rules of each state you would want to drive. There are right hand driving cars available too.
To know more about Driving in the USA – CLICK HERE. 
I would personally not recommend taking a flight as it will take you almost the same time to reach considering the time taking to reach the airport 1 and half hour before + security check time + Waiting for luggage. Additionally, it will cost you 4 to 5 times more.
Get a Pass To See The Best Attractions In Washington DC
If you are traveling without any tours, then I would recommend buying a Sightseeing pass which includes hop-on and hop-off Bus service included.
This pass gives the following benefits:
Entry to over 15 attractions and above.
1-day access to Big bus Hop-on and Hop-off bus service is included.
Gives discounts on restaurants, retail stores and local entertainment.
For more information – Click on the following sites and check out the prices and availability of dates. You can buy your passes on these following sites:
Tour companies which conduct one day trips to Washington D.C
Cherry Blossom In Washington DC
To know more about the cherry blossom festival – CLICK HERE.
There are Segway tours available as well! SEGWAY TOURS
I hope you got all the information about traveling to Washington DC from New York City. Let me know if you need any more information. Thank you for reading! It means a lot! 
DISCLAIMER: Some links in this blog might be affiliate links. If you purchase any product or service with the links that are provided by me, I might receive a small commission. Don't worry, you don't have to pay any extra charges! I only suggest products or services that I really love and are of great use for anyone who travels. Whenever you purchase anything using my affiliate link, it helps me to provide more free content and continue blogging. Please support travelandmeditate.com as you already do. Thank you so much! Keep reading and sharing my articles if you like!